AI-powered Competitive Intelligence: ChatGPT, Bing and more!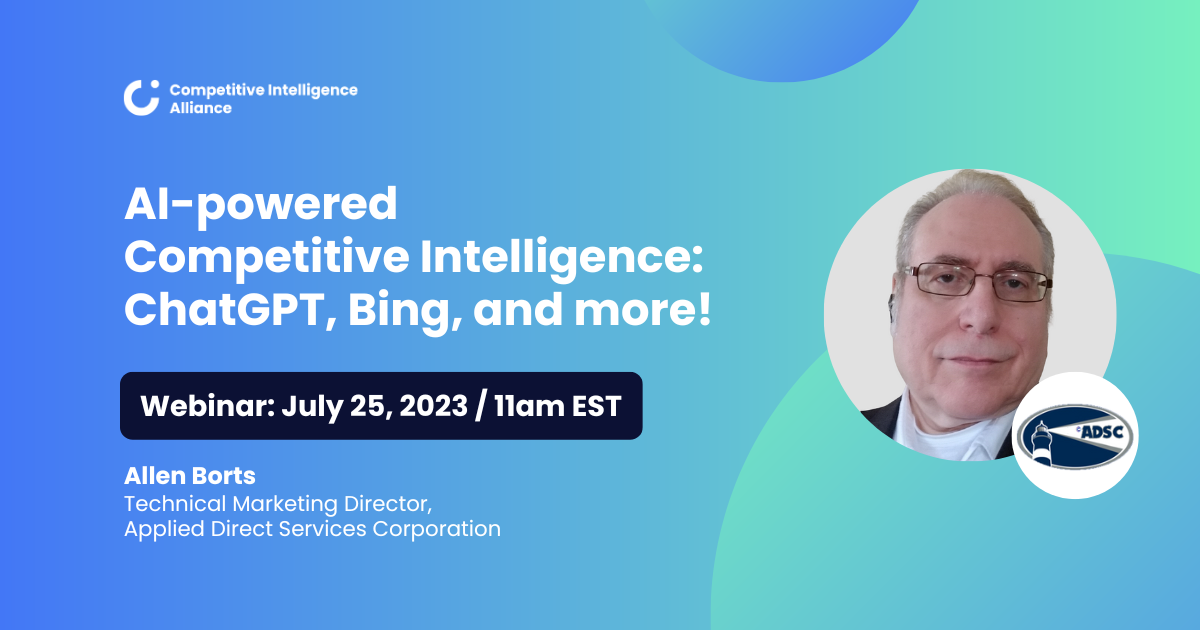 Missed Allen Borts's exciting webinar on "AI-Powered Competitive Intelligence: ChatGPT, Bing, and More!"?
Don't worry, we've got you a recording! 🤩

Discover common platforms that leverage this technology and witness live demonstrations, including an exclusive interview with an AI. 💬
Gain valuable insights into the rewards, challenges, and future prospects of generative AI specifically tailored to competitive intelligence.💡
Watch the recording here👇
🎙️ Get to know the speaker:
Allen Borts is a 30-year veteran of competitive intelligence. He is the founder of both Applied Direct Services Corporation (ADSC) & The SwiftSel Methodologies. ADSC is a marketing communications group from Toronto, Canada that is specialized to the High Technology Industry, and SwiftSel Methodologies have given rise to over 80,000 Enterprise Grade opportunities for High Technology Groups in a wide variety of valuable & serious technological capabilities.
Not done chatting about Bing & ChatGPT? Join our free Slack community and network with hundreds of your competitive intelligence peers about AI-powered tools and much more.  
To join, just click right here.👇