Doing competitor analysis and saving insights on a spreadsheet is not enough. To be effective, product marketers need to be able to transform these insights into sales enablement: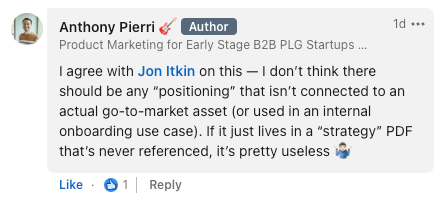 Doing competitor analysis without feeding product roadmap and sales is the same. You need to be able to bring those insights into sales enablement materials.
This week, I'd want to show how as a product marketer at Workera, you can become a driving force behind everything from product launches to sales enablement resources and market trend analysis.
I've broken this case study into two sections:
How to strike the right balance when doing competitor analysis
Examples of how to use competitor analysis for sales enablement
1. How to strike the right balance when doing competitor analysis
From identifying relevant competitors to analyzing their strengths and weaknesses, pricing, and addressing questions, doing competitor analysis can be a daunting task.
Especially if you're not clear on how you will be using this info.
How much info is enough?
How do you know if you have the right data?
How do you present this data to cross-functional teams?
Think about outcomes and deliverables. The type of analysis required will be determined by how you use this info.
I think of two types of research:
Detailed and in-depth: typically used as input for planning your product roadmap development. It needs to be detailed, especially when it comes to key use cases and product features.
Specific and actionable: Sales team will use this analysis. It usually surfaces on training decks or battlecards.
Here's how they both look:
I really like this framework when it comes to sales enablement. It provides a great overview of key competitors and makes it easier for sales team members to go through.
In this case, it's easier to see how Gloat, ActivTrak, Phenom, and Workera stack against each other: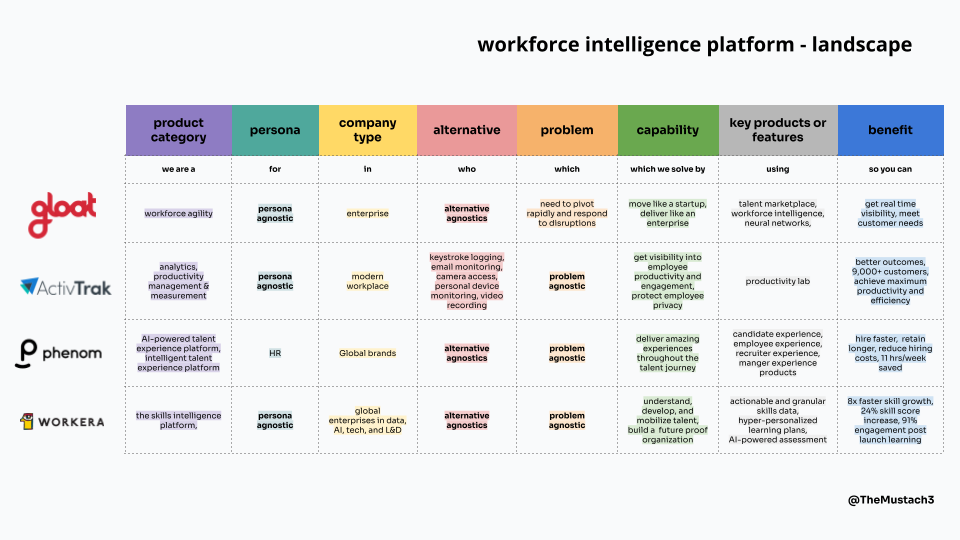 Once you've conducted competitor research, there are several ways you can leverage these insights to drive sales enablement.
---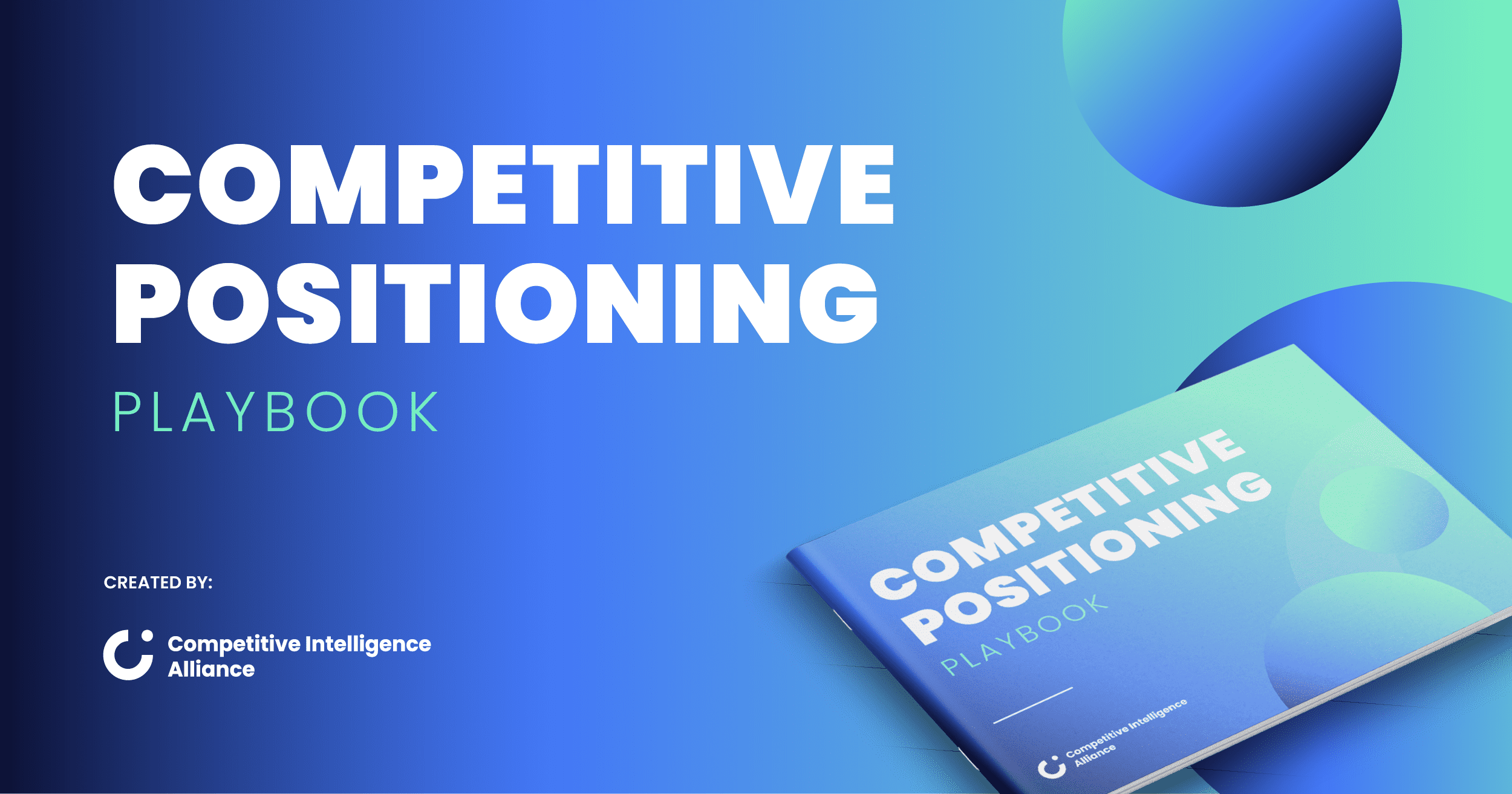 No product is created in a vacuum
The Competitive Positioning Playbook teaches you...
👷 How to blend CI and customer research for a rock-solid positioning strategy.
🙅‍♀️ The three steps you must not skip in crafting competitive positioning.
🪛 A top-to-bottom tear down of the positioning process, and how CI fits in.
🏹 How to use competitive positioning to shatter your org's revenue ceiling.
Interested? Click the button right now to check it out.
Give me more info!
---
2. What are ways in which competitor analysis can enable sales?
In this section, I want to show how all this effort you've done as a product marketer can influence your sales funnel:
Battlecards
Sales slides
Comparison landing pages
Messaging and copy
Content gaps
Lead nurturing campaigns
2.1 Build battlecards that are used to prepare for sales calls
Create battlecards as quick reference guides. These docs live on Showpad, Notion, or Google Slides and include information that usually answers these common questions:
How do we compete with our competitors?
What are our strengths and weaknesses?
How is pricing compared?
How to address or tackle certain questions?
How do you handle common objections?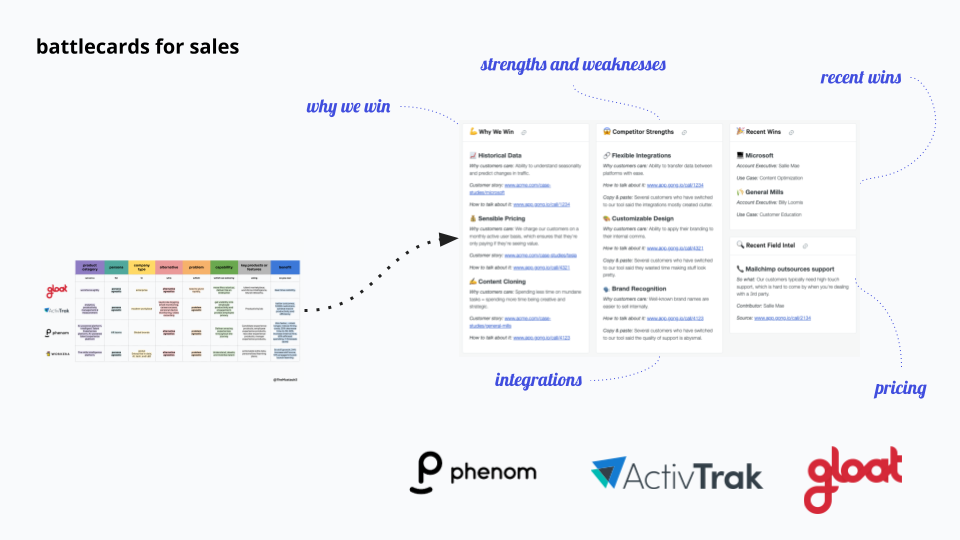 2.2 Give sales team members more content for their decks
Slides are great sales content that your team can use to address customer needs and position your product as the best choice in the market.
These slides usually address pain points, highlight outcomes, test new messaging, and show proof through case studies.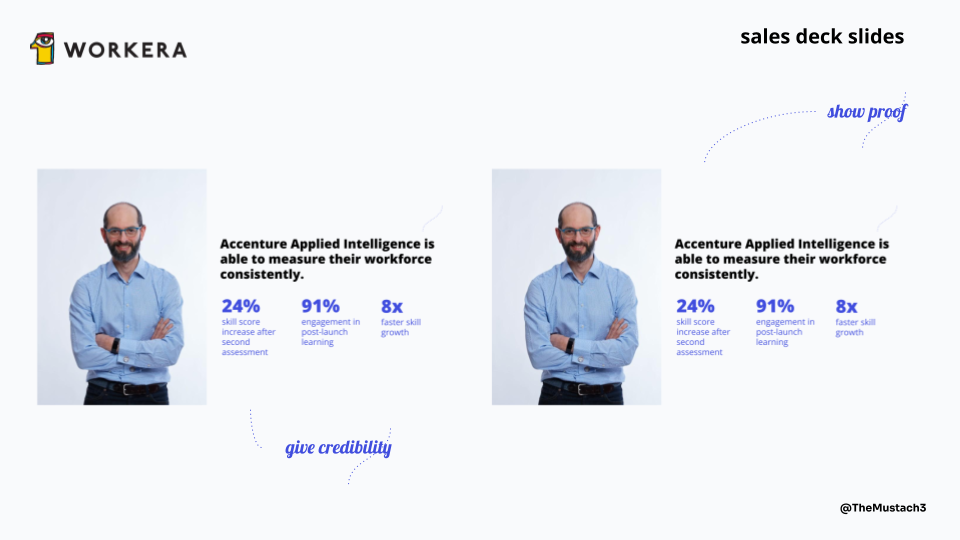 2.3 Help users decide with comparison landing pages
Build landing pages that highlight your product's benefits over competitors, based on your research, to help potential customers who are comparing your solution against others.
Drift and Intercom are great examples of creating these kinds of comparison landing pages: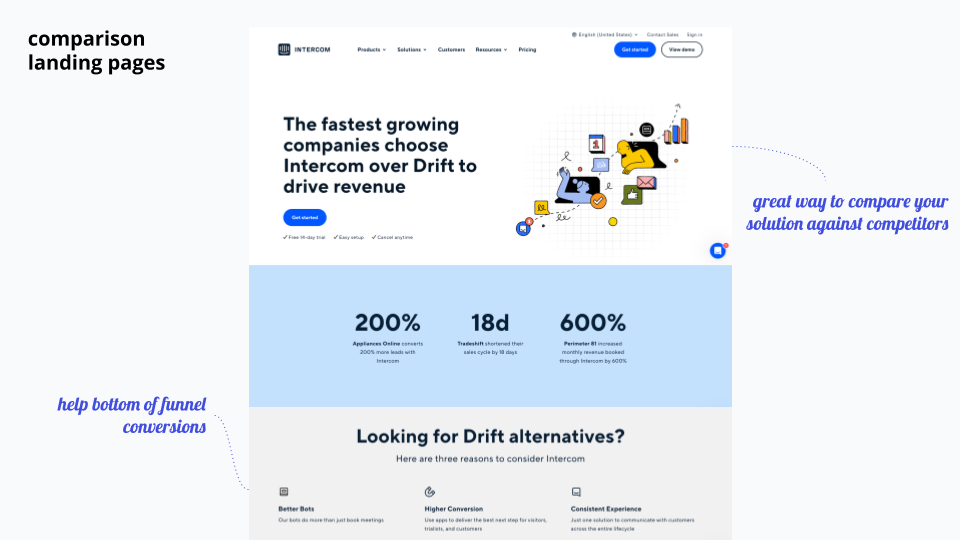 2.4 Use cases comparison to drive product roadmap
Compare core use cases against rivals to identify gaps in your product roadmap. These tables can make it evident how you stack against competitors to guide your product strategy.
Makes it easy for the sales team to better understand how your product works.

2.5 Test new messaging and copy
Going through competitors is a great way to find new ideas or angles for messaging you can test on your website, sales decks, and content.
A small change in your copy can have a great impact on your conversion rates across your sales funnel.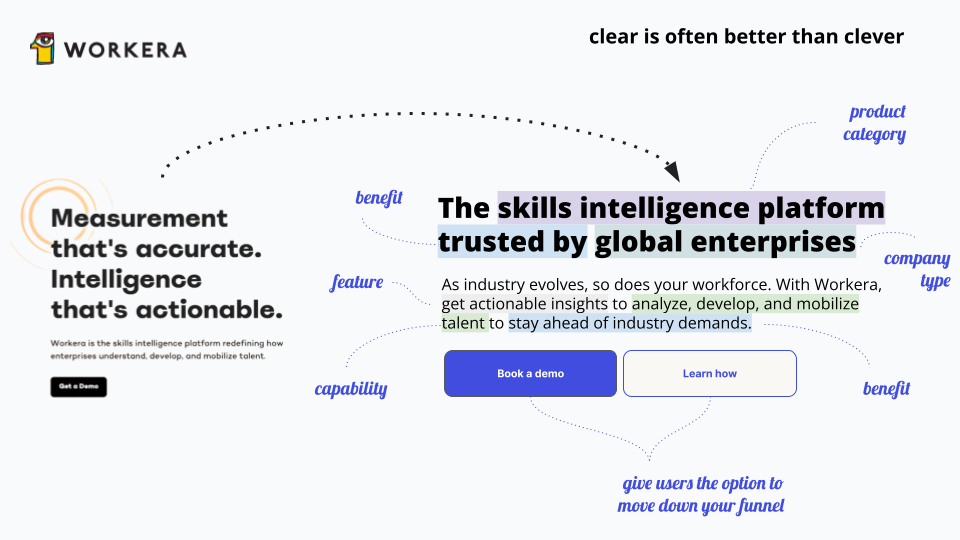 2.6 Identify content gaps to educate and nurture leads
Competitor analysis can be a great way to identify gaps in your content strategy. Also, it helps you understand how to frame your platform better and address common objections.
2.7 Launch nurturing campaigns
Enterprise sales take time and usually lead to long sales cycles. I usually like to sign up with competitors and see how they are nurturing their leads.
What channels are they using?
What type of content are they promoting?
How are they nurturing their funnel?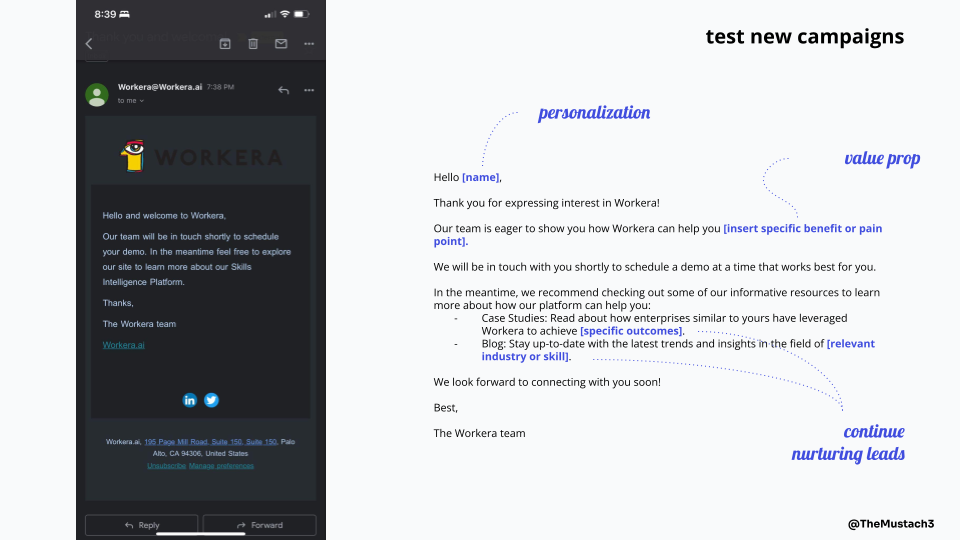 This type of research gives you good ideas to drive new campaigns.
---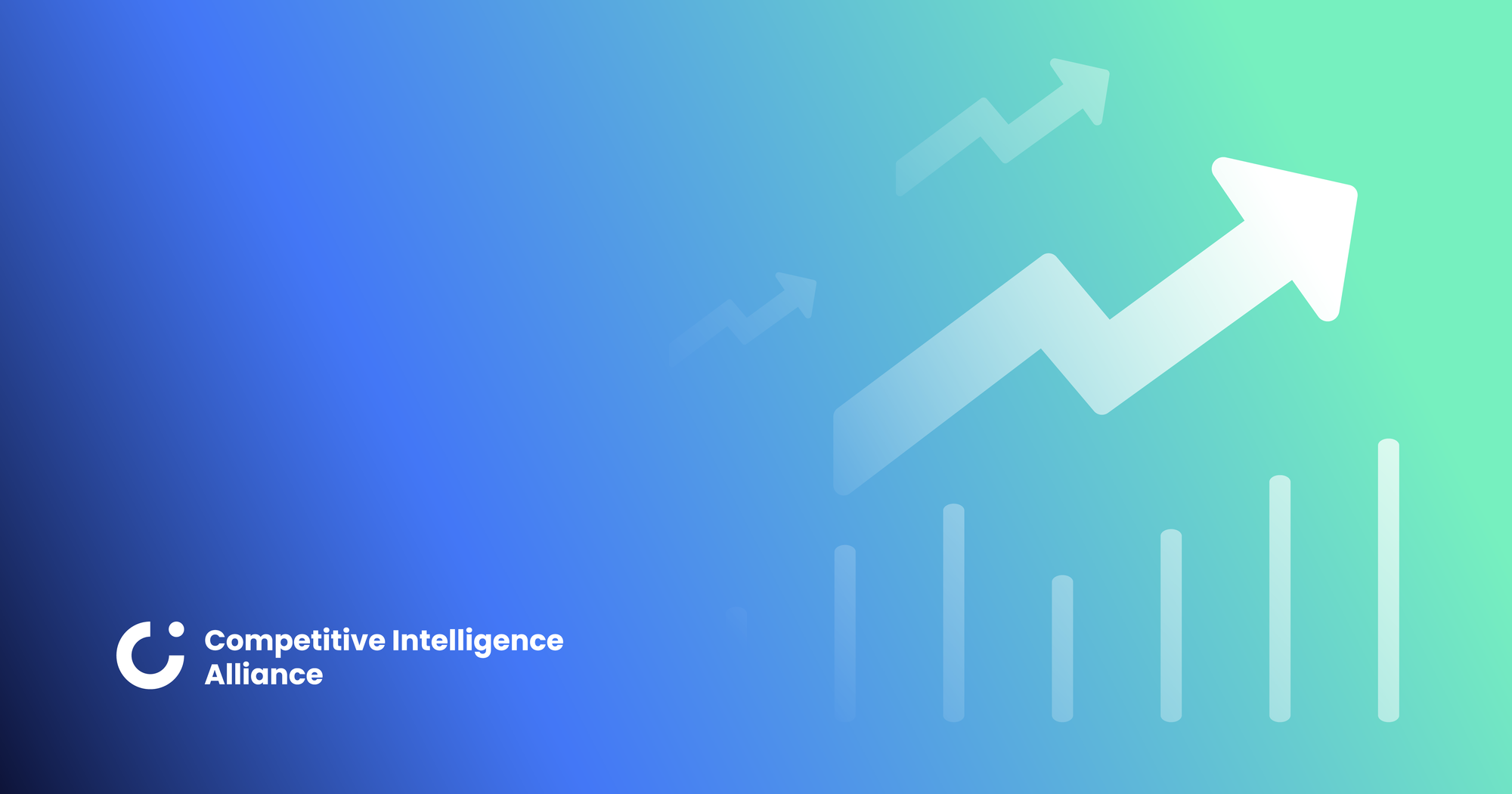 ---
Conclusion
Competitor analysis can become a great tool for product marketers. However, it can also result in wasteful time, effort, and deliverables that are never used.
Remember: This will generally determine which data points and how much info you need to gather in your analysis.
---
Diego Rios is a product marketer for B2B startups - he first published this article on LinkedIn here.
---