Have past problems turned your competitive intelligence program into a hot mess? Are stakeholders disengaged? Or even antagonistic?
You're not the first to face such challenges.
The good news is that with the right strategy and mindset, plus a little elbow grease, you can resuscitate your org's CI program.
From assessing the damage to achieving quick wins, in this article I'll share some proven tips to transform your program from flatlining to thriving.
Let's get into it.
Fixing a broken CI program vs. building one from scratch
Whether you're building a program as a solo practitioner from scratch or repairing what's already there, the basic components of a good CI program remain the same.
The key difference is trust:
But there's one major difference – on top of creating content, enabling teams, and all the usual stuff, you have to rebuild trust.
When you're dealing with cross-functional stakeholders, you have to reassure them that, this time, it'll work. This is especially challenging compared to building a new CI program, where there are no past failures or negative experiences to overshadow your efforts.
Rebuilding means competing against past disappointments, like lost deals or poor impressions made in front of prospects or partners. Regaining trust in those scenarios can be an uphill battle.
It's a challenge, but persevere:
It's demanding but ultimately rewarding. Seeing the team use your insights to outmaneuver competitors and secure deals is gratifying. It's one of the most exciting aspects of competitive intelligence.
So, aside from winning back your stakeholders' trust, what else is involved in fixing a broken CI program? Let's take a look.
Step one: Assess the damage
Reviving a broken CI program is a bit like refurbishing a dilapidated house – the first thing you need to do is assess the damage.
Do a thorough audit of what currently exists, what's missing, and the overall perception of the program. Understanding how the program is used and the extent of its shortcomings is crucial. From there, you can identify the biggest issues you need to tackle.
Auditing means talking to stakeholders:
To understand what's working and what's not, you'll need to talk to your stakeholders.
Initially, it might seem tempting to declare a state of emergency and call a meeting, but this isn't the most effective strategy in a rebuild situation. Stakeholders might be somewhat helpful, but they're probably not going to be as cooperative as they would be if you were building a brand-new program. (That broken trust rears its head again.)
The 'listening tour' is a great format:
A better idea is to conduct a sort of listening tour during the first 30 days of your rebuild project. You can even shadow your sales reps. This is going to help you understand who your stakeholders are, what has and hasn't been working, and how pitching, trap-setting, and objection-handling are being done. This listening phase is essential for understanding the current state of affairs.
Fundamentally, we all want to be heard and listened to. People are going to gripe. They're going to vent their frustrations about past issues with the program issues and the challenges they're facing. Showing that you care is an essential step in both rebuilding the program and rebuilding lost trust.
---
Prefer to listen?
---
Step two: Develop a game plan
Once the initial assessment is complete, it's time to devise a strategy. This involves identifying the most pressing issues and determining the best approach to tackle them.
Every rebuild is unique:
It's important to recognize that every rebuild is unique. What your game plan looks like will vary based on factors like team size, company scale, product types, and the competitive landscape. Tailoring the program to these specific conditions is essential.
Creating the right program involves avoiding the trap of 'square peg, round hole' solutions. What worked in one context might not work in another.
Elements of the game plan:
Then, as you build your game plan, you have to carefully consider your:
Targets
Processes
Service-level agreements (SLAs)
Content creation
Enablement strategies
...and communication methods.
Having a clear plan of attack is invaluable. Throughout my career, I've found that consistently referring back to a well-defined strategy – be it a deck or a charter – is a great way to ensure we focus on what's important.
Step three: Test, commit, and communicate
The next step is to implement the plan, focusing on execution rather than perfection.
This involves testing ideas, committing to strategies, and regularly updating stakeholders on progress. The goal here is to communicate effectively, enable team members, and empower sales reps, product managers, and other key personnel.
Err on the side of being too helpful:
During this phase, you might want to go above and beyond – taking your helpfulness to the next level. That's going to help you build trust. However, it's also vital to maintain balance – you don't want to end up working around the clock on less critical tasks, like tackling a tier-three competitor.
As long as you can lay out your priorities and the reasoning and research behind them, people will understand if you can't drop everything to build a brand-new battlecard on a peripheral competitor they've only just heard about.
Be the SME for your sales reps:
Another great way to establish trust is just to show up in sales meetings as the subject matter expert when your sales reps are getting twitchy about a new player on the scene. This is way more effective than just sending over a document and wishing your reps good luck.
It's about showing that you can provide valuable insights and support, helping salespeople see the tangible value you bring to the table. It's leading by example, and that's a powerful way to rebuild trust and demonstrate the worth of the CI function.
---
---
Step four: Build your CI content pillars
When it comes to creating content, you can borrow certain elements from the fundamentals of CI. There are undoubtedly types of content you've created before that will serve you well once more.
Core content types:
I generally start by building three core sets of content:
A large competitive deck: This should cover your main competitors comprehensively. Encourage stakeholders to read through it until they scream "Uncle!" This deck is the foundation for your other assets.
A battlecard: You can build this based on the intel in the deck. They're ideal for refreshing stakeholders' knowledge right before meetings or customer calls.
Competitive bulletins: These are reserved for breaking news alerts and updates on your competitor watchlist. They help you respond appropriately and prevent people from getting unnecessarily worked up over news about competitors. Bulletins provide instant talking points to address urgent questions like:

What does this competitor move mean for us?
How should we respond when customers bring it up?
What's our official position on the news?
These aren't set in stone. Adapt them!
These three content pillars can then be adapted as needed. If stakeholders prefer consuming CI in video format, walk them through the deck on camera. If they like their content short, lean on battlecards.
You can pivot your approach to content based on what works best for your stakeholders, but start with long-form decks, battlecards, and news bulletins as the core pieces.
How to ensure people use CI content
One of the biggest challenges in CI, whether you're fixing a broken program or building one from scratch, is getting people to consume your content.
You can build the most beautiful slide decks and the best-looking battlecards; you can create videos with state-of-the-art graphics. However, if nobody looks at your content, your program is doomed to fail.
Get people to consume your content with these practical tips:
Now, you could resort to bribery, but if you've got a lot of sales reps, that's going to get expensive. Instead, here are three more cost-effective ways to get folks consuming your content:
Lean into enablement: Ensure your stakeholders not only know that your CI assets exist, but also that they know how to use them.
Use scorecards: Make it easy for teams to give feedback on the assets you create, and optimize them accordingly.
Become best friends with your sales leaders: They're going to be your biggest allies in making sure that sales teams know where to get the content and how to use it.
It takes a little bit of work, but if you can get people to digest the intel you gather, you'll set your program up for success.
---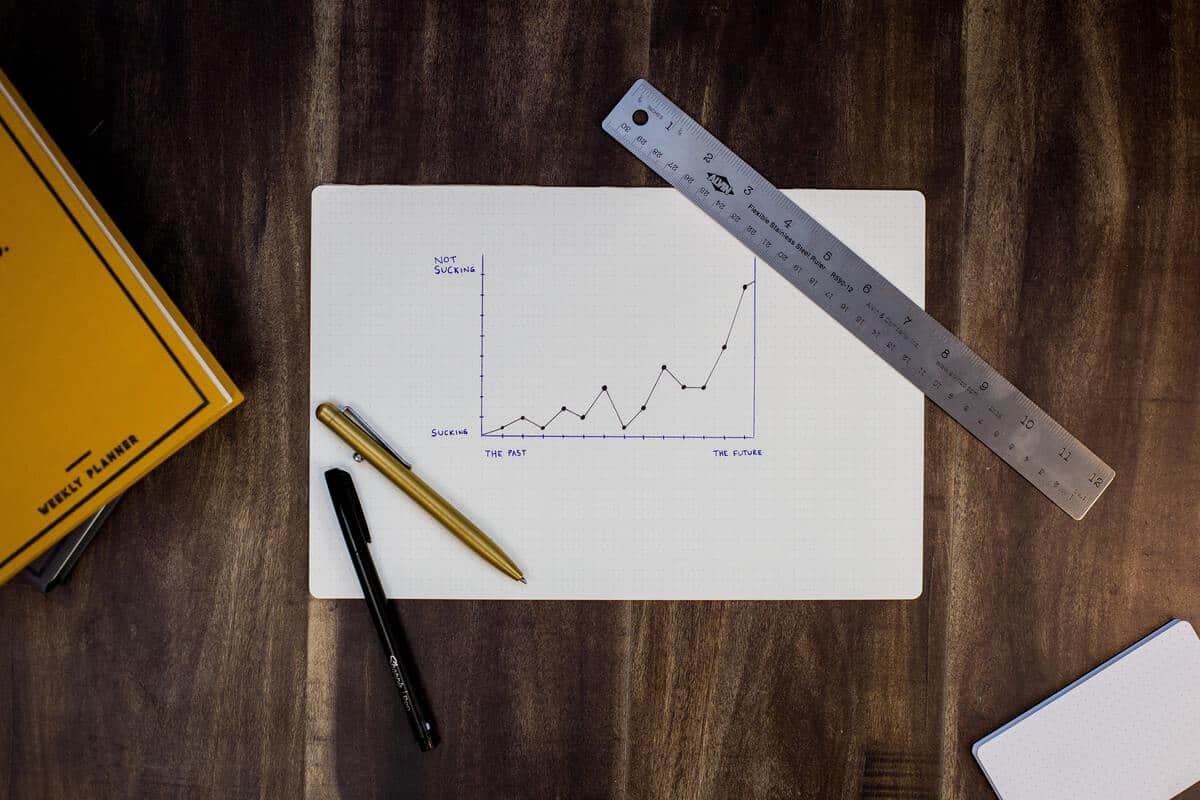 ---
Step five: Quick wins and continuous improvement
Finally, focus on securing quick wins to build momentum. These early successes are crucial for demonstrating the program's potential. From there, just lather, rinse, and repeat.
Sales leaders will likely want intelligence as soon as possible – that tends to be the expectation with a rebuild. However, you may not have the resources to go deep into the weeds on all your competitors – particularly if you have a lean CI team – so you'll need to focus your efforts where it counts and aim to deliver at least one quality piece of content within the first quarter.
Getting your first big win:
Which competitor does the sales team encounter most frequently? Who are you constantly competing with? Who's causing the greatest difficulties in closing deals? Focus on covering that primary problematic competitor as deeply as possible. Produce some solid content and train your stakeholders thoroughly on it.
Whether you have a large team or a small one, this is a really effective way to demonstrate you can deliver stellar intelligence that assists sales in winning deals and enables product teams to build better offerings. That's going to help you win that all-important trust and build momentum for your CI program.
Disseminating competitive intelligence to the broader organization
It's all too easy to give the lion's share of your attention to your go-to-market organization – after all, they're the ones going head-to-head against competitors every day. However, it's vital to provide great CI to your other teams as well – particularly the executive leadership team.
You need to keep the product management team in the loop too – the intelligence you gather is going to help them define a better product strategy by understanding what they need to build to stay competitive.
Building the 'competitive enterprise':
Fundamentally, you want your competitive intelligence program to be the lifeblood of the organization – what I call "the competitive enterprise." If you're able to pull in intel from stakeholders across the organization, validate it, and disseminate it, you'll provide all kinds of benefits to the company:
You'll allow your customer success team to better serve your customers.
You'll allow your professional services team to plug gaps in the product.
You'll help your product management team build better products and fill gaps that are causing problems on the sales front.
You'll help your sales team pitch better and win more deals.
You'll help marketing create better messaging.
In short, CI is fundamental to the success of your organization, but if you just gather intel and hope your stakeholders show up and read it, you're just not going to be successful. So communicate, communicate, and communicate some more.
Key takeaways
Rebuilding a broken CI program takes work, but with a little effort, you'll soon be back on track. Here's a quick recap of how you can do just that:
👉 Do a thorough damage assessment to understand what went wrong.
👉 Devise a solid game plan tailored to your specific context.
👉 Test ideas quickly, communicate progress, and lead by example.
👉 Create foundational content like decks, battlecards, and bulletins.
👉 Focus on quick wins to build momentum and trust.
👉 Get stakeholders consuming content through enablement and scorecards.
👉 Make your CI program the lifeblood of the entire organization.
👉 Never stop improving – a great CI program is a continual work in progress! 💪
---
Check out some of these resources for more inspiration and information:
---